Colin James New Open Road Album available everywhere on November 5th!
Posted: 03 November 2021
Latest blues news
---
Colin James
New album Open road available
everywhere on November 5th!
Click here to listen and buy the album
ON TOUR WITH BUDDY GUY – TICKETS ON SALE NOW!
Click here to get your tickets
03/13/22 – Beverly Hills, California – Le Saban
03/15/22 – Escondido, California – California Center for the Arts
03/16/22 – Chandler, AZ – Chandler Center for the Arts
03/17/22 – Tucson, AZ – Rialto-Tucson Theater
03/19/22 – Houston, Texas – House of Blues
03/20/22 – Austin, TX – Austin City Limits Live at the Moody Theater
03/22/22 – Dallas, Texas – House of Blues Dallas
03/27/22 – Lexington, KY – Lexington Opera House
03/30/22 – Red Bank, NJ – Count Basie Center for the Arts
03/31/22 – Lynchburg, VA – Academy Center of the Arts
01/04/22 – Ashland, KY – Paramount Center for the Arts
03/04/22 – Greensburg, PA – The Palace Theater
CLICK HERE TO WATCH THE OFFICIAL MUSIC VIDEO AT THE SINGLE "BOTTOM DOWN"
With a vault full of songs written over the past two years, both on the road and then in lockdown, it was a tough choice to select just 13 for this album. Colin James and his co-producer Dave Meszaros managed to organize three full group sessions in Vancouver for the recording, and the rest was done remotely thanks to pandemic lockdowns using studios on both sides of
Atlantic. The result is a breathtaking album that captures the magic musicians can do when given time and space.
Platinum Artist Colin James has more than 655,000 weekly views on the YouTube channel, 167.5,000 monthly Spotify listeners,
9.7,000 monthly Pandora listeners and 5.8,000 fans on Deezer, demonstrating its enthusiastic international fan base.
He has won seven JUNO Awards and received 15 career nominations. He has won 27 Maple Blues Awards and is both inducted into the Canadian Music Industry Hall of Fame (2014) and the Western Canadian Music Hall of Fame (2016).
For more information: https://stonyplainrecords.com/colinjames/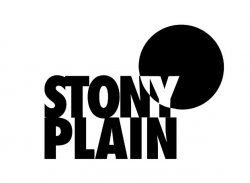 ---
SUE FOLEY Debuts # 4 on Billboard's Best Blues Albums! GRAMMY Museum® Mississippi Words & Music: A Songwriter Series featuring Don Bryant on November 15
---
---